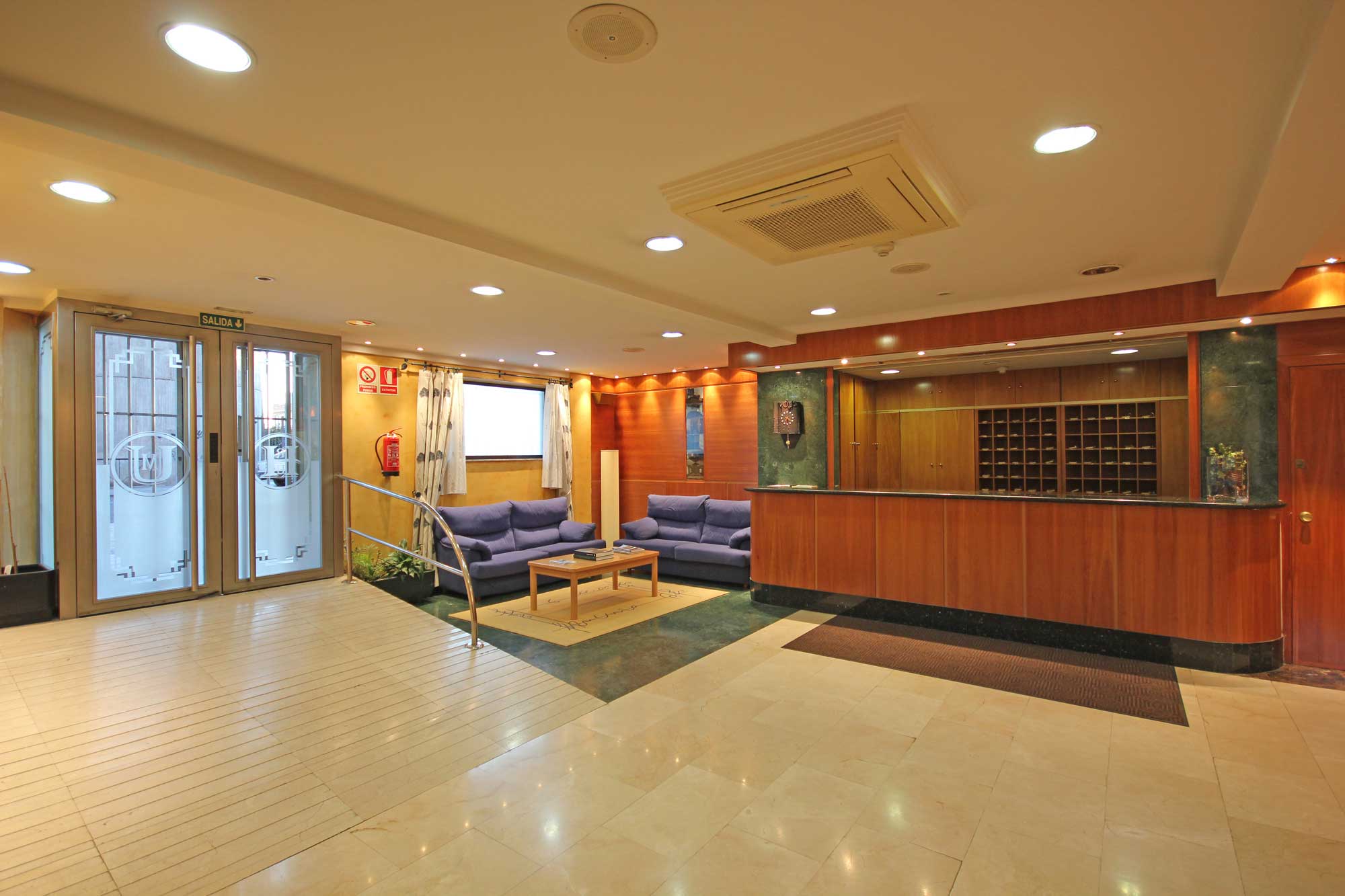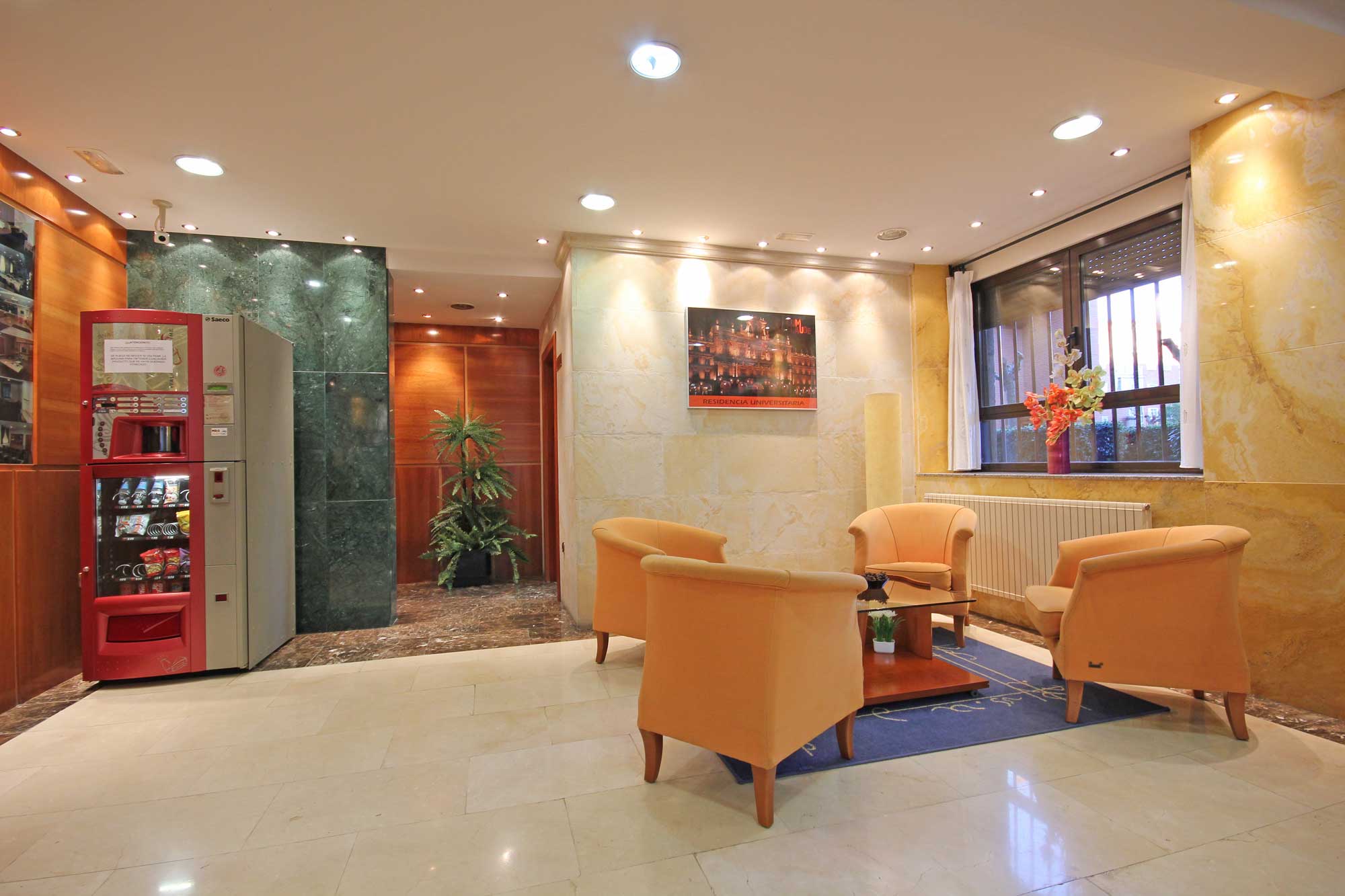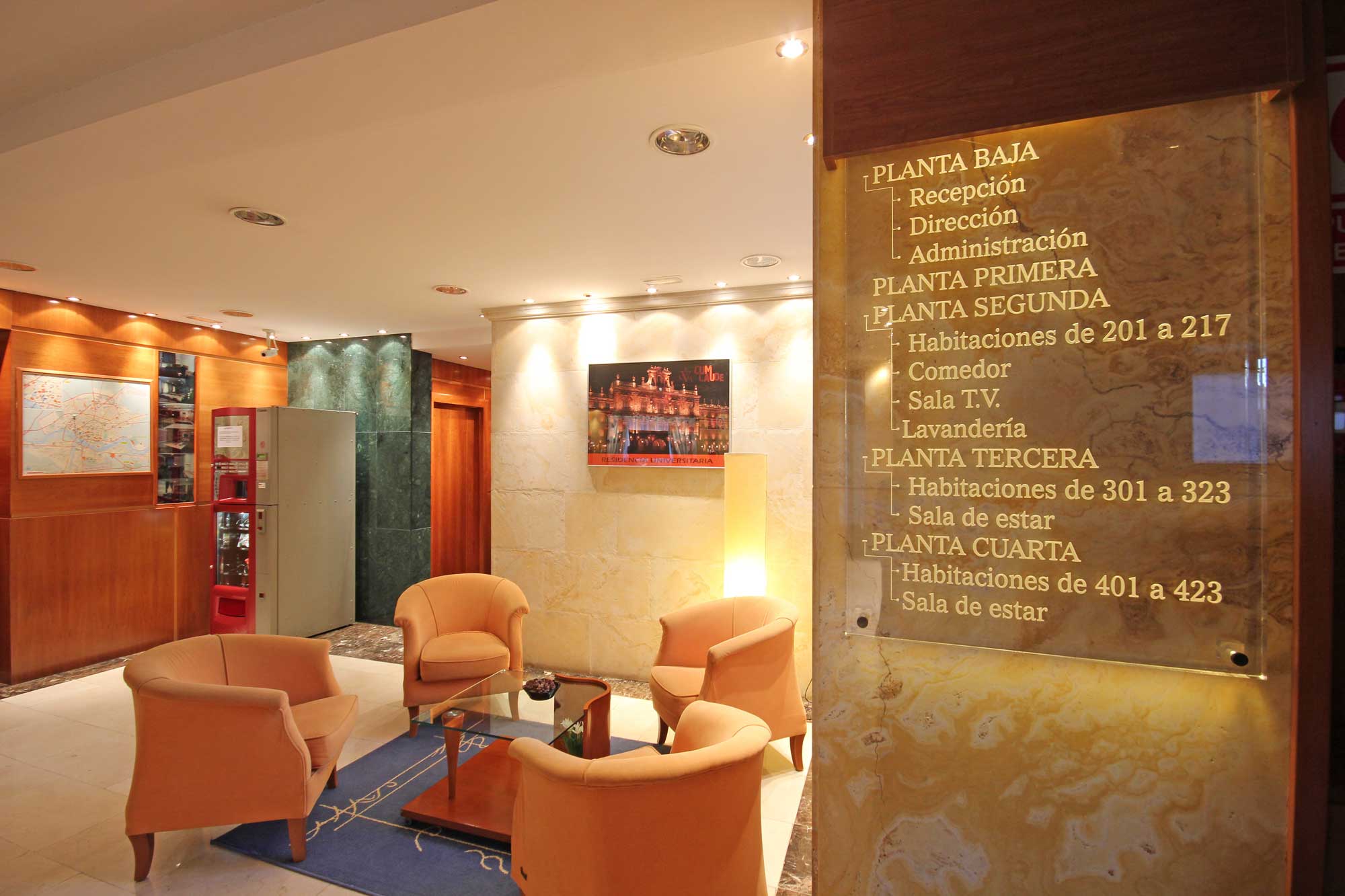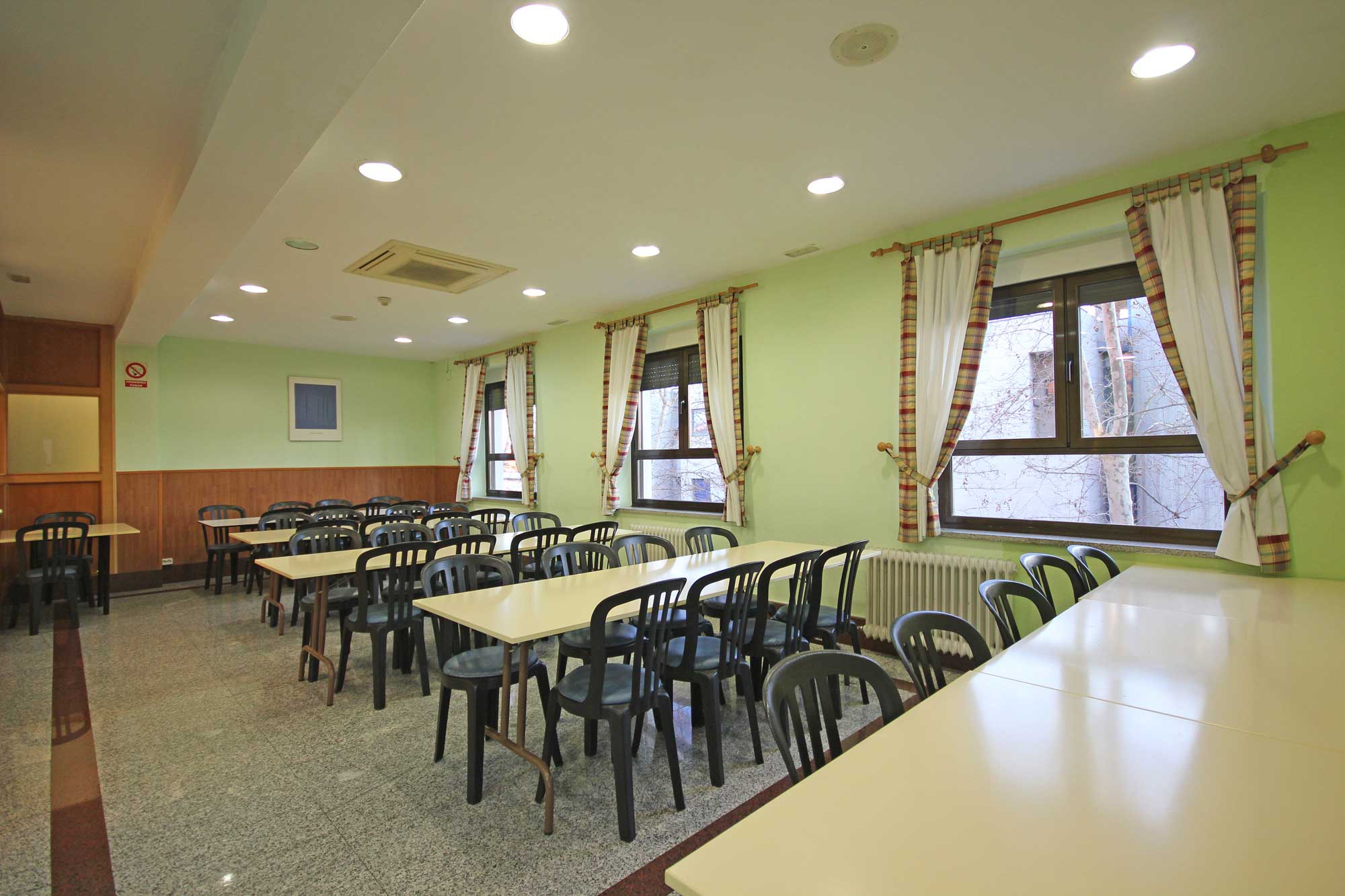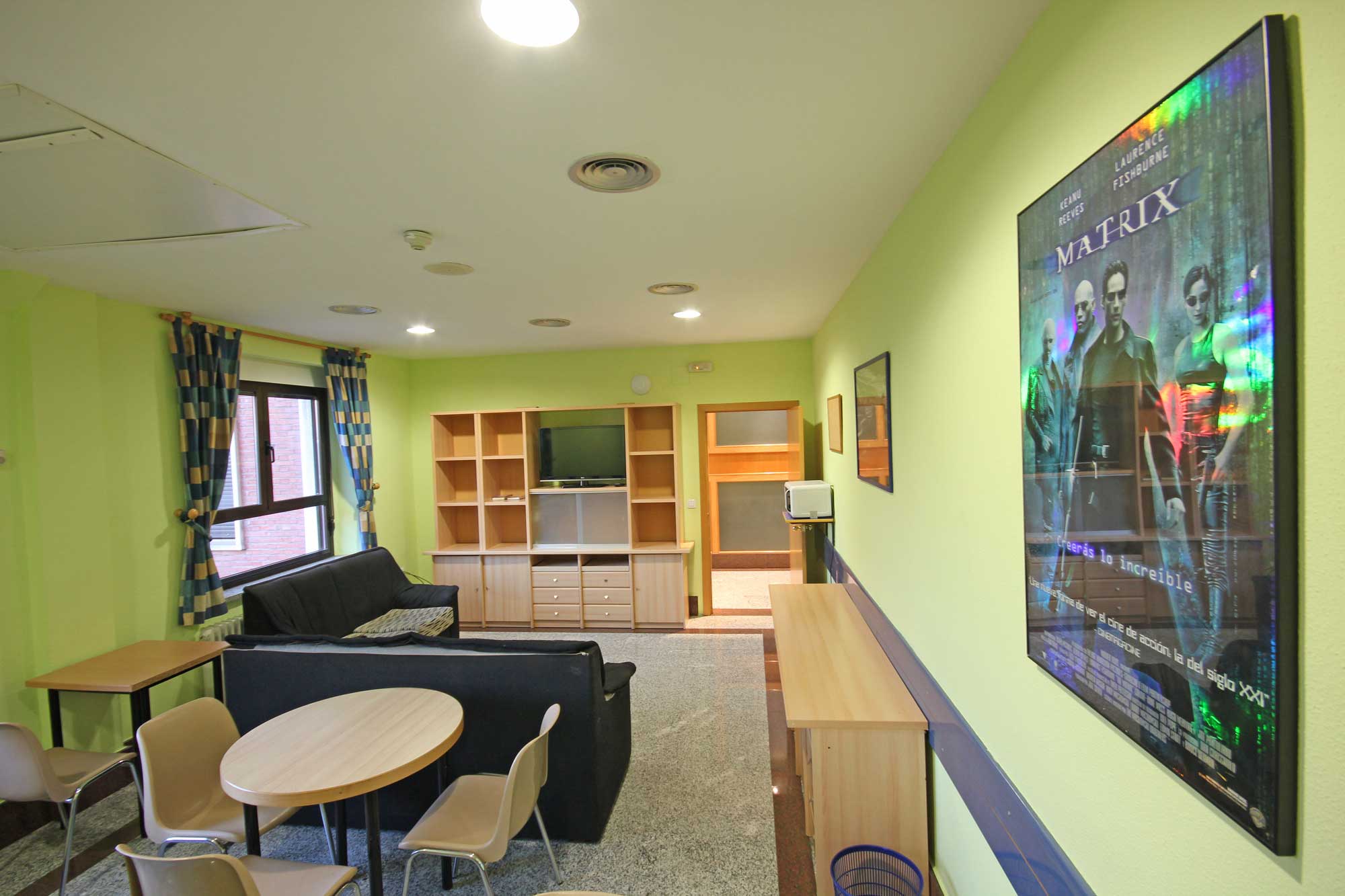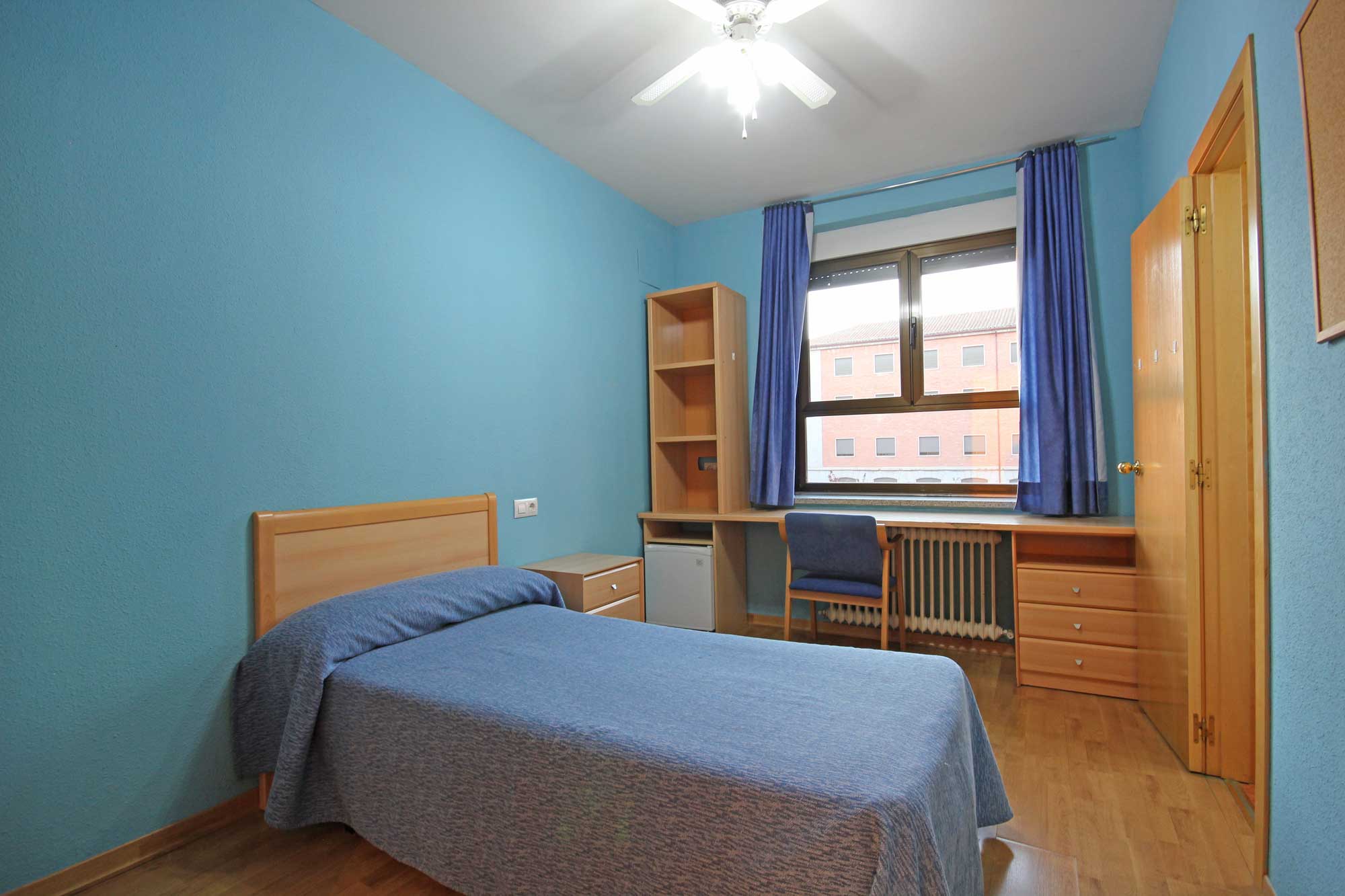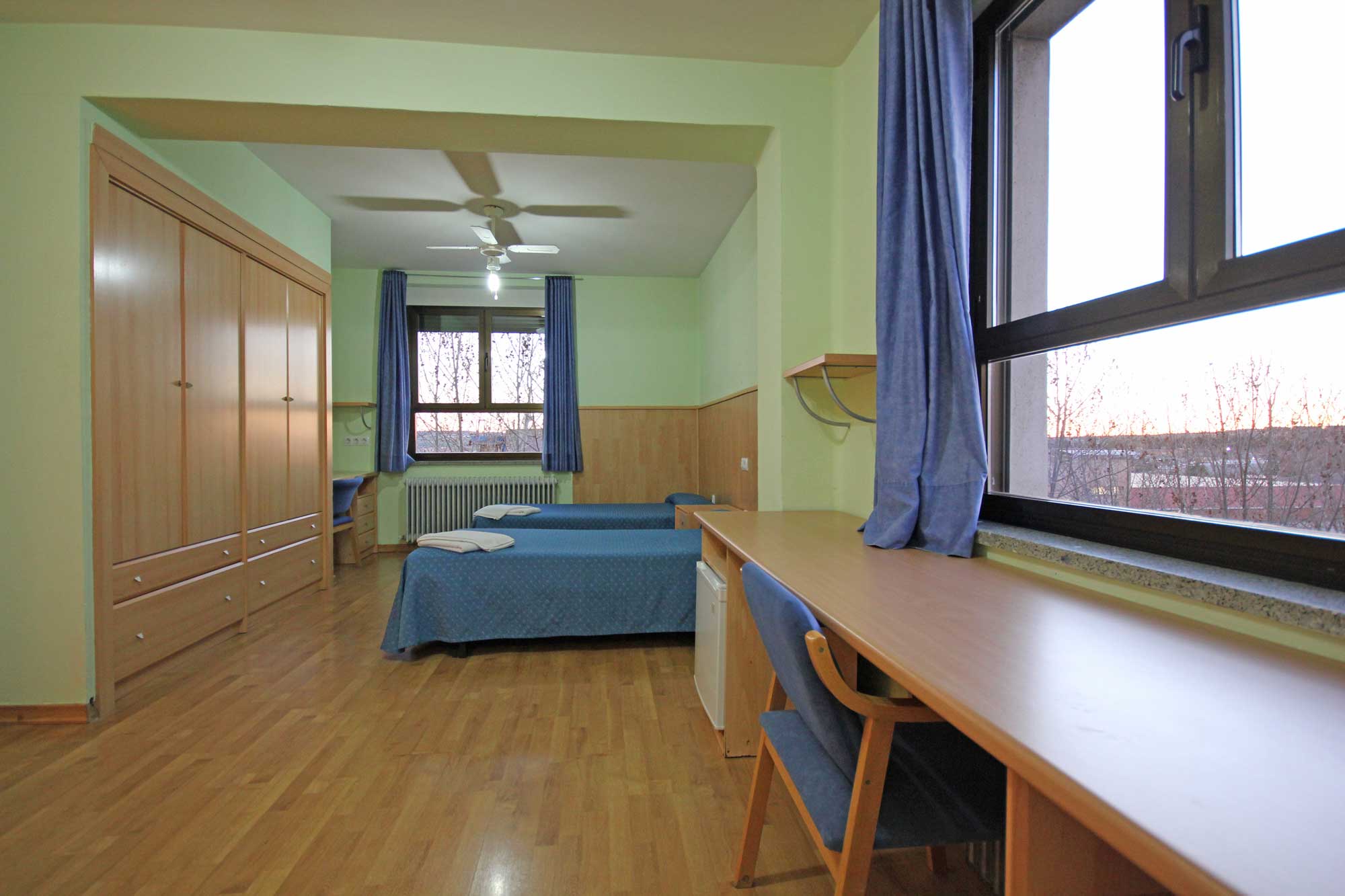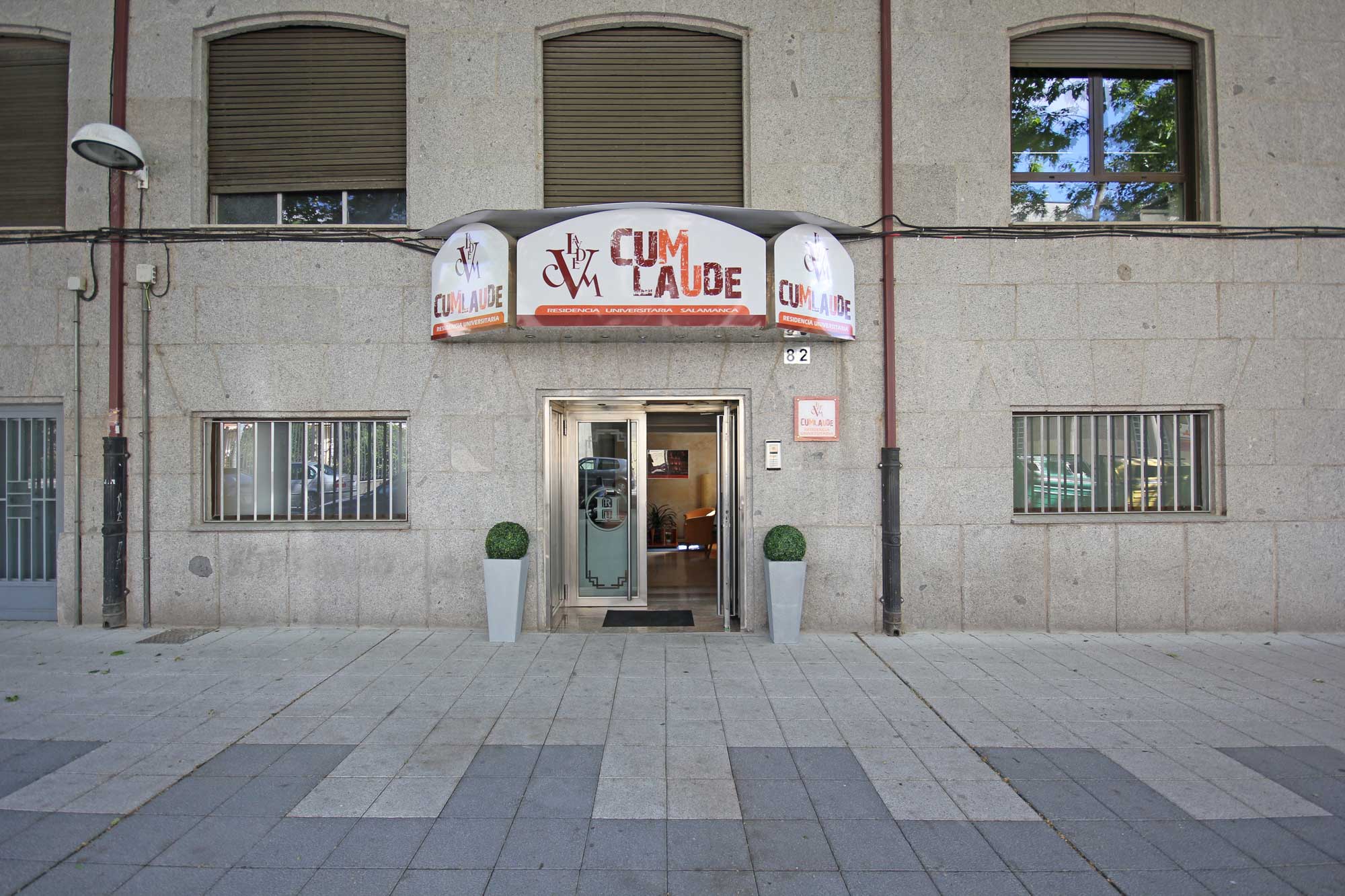 General Description
The Cum Laude University Residence, located in Salamanca, is the perfect place to help you feel at home while in Salamanca. Not only does the residence have accommodation, daily meals provision and excellent service, but also those accommodated there benefit from a great team of young staff members who are there to help residents with all they might need.
Cum Laude has provided accommodation to students for many years, so their staffs know all about how to cater for their needs, offering a quality service without undermining their freedom.
Salamanca university residence has 63 bedrooms adapted to suit the needs of all types of students and make them feel at home. All have large, built in wardrobes where students can put their clothes and other personal belongings, 90-centimetre beds and en suite bathrooms. The rooms are furnished with a desk, night table, locker, a strong box to store valuable items, fridge, television power point and Internet connection.
Salamanca is known for its cold winters and so the residence and all the rooms have central heating to ensure the comfort of all the students.
Apart from that, there is a weekly service of cleaning and tidying of rooms and change of bed linen and towels.
The residence has comfortable and spacious facilities, providing areas for entertainment activities, common rooms in which to relax as well as study areas. There are quiet and bright study rooms on each floor, so all residents can always find somewhere quiet if they need it. There is also a room to watch TV and DVDs.
For residents who bring cars, parking is not a problem. There is free car parking in the wide streets close to the residence.
Details
Location:

Avenida Filiberto Villalobos, No 82. The Cum Laude university residence is in front of Salamanca's bus station, close to the School of Languages and the Faculty of Environmental Sciences. It is also just five minutes from the centre of the town and ten minutes from the main city square.

Deposit:

If you make a booking for a period of between one and two months you must pay a deposit of 250 Euros. If, on the other hand, you make a reservation for more than two months, you need to pay for the first month in advance.

Accommodation:

Full board accommodation seven days a week, including Sundays and public holidays. The dining room schedule is as follows: Breakfast: 07:15 to 09:15 (week days) and 09.30 to 10.30 (weekends and public holidays). Lunch: 13:30 to 15:15 (Monday to Friday) and 14:00 to 15:00 (weekends and public holidays). Dinner: 20:30 to 21:30.

Additional Costs:

A personal laundry service is available.

Bed Linen and Towels:

Residents can bring their own bed linen and towels, although the residence also provides this.

• Cultural and sporting activities:

The residence organises a variety of cultural and sports activities in Salamanca so residents can enjoy their free time and discover the city and its surroundings.

Internet access:

The residence has a broadband Internet connection (600 Mbps).There are Internet connection sockets in all the rooms and WiFi throughout the building,
Common services and facilities:
Reception
Laundry
Dining room
Vending machines
Classrooms
Television room
Games room
Individual bedrooms
Double bedrooms
Accommodation
The following table shows the prices for the rooms in this residence, for students wishing to register for the Semester Spanish language courses at Salamanca University. The dates exposed below are adapted to the starting dates of these courses and you can book several periods in case you will attend the course for more than one term.
Please note that the residence Cum Laude is closed during Christmas and Easter week.
The table below shows the prices for different rooms in this residence. They target those students who want to attend the Intensive Spanish courses and the Summer Spanish language courses. Prices are displayed depending on how many weeks the stay lasts, and it is possible to add extra weeks if required by the duration of these courses.
Please note that the residence Cum Laude is closed during Christmas and Easter week.
Info prices
These rates include weekly cleaning of the bedroom, phone line rental, Internet connection, free use of the onsite computers and full access to the public areas. These rates do not include the electricity supply of approximately 12€ that will need to settled upon departure, 11,50€ for the water supply, 30€ for the gas supply, bed linen and towel supply 41€ per month (you are allowed to bring your own bed linen and towels) and any outbound calls made to numbers outside the residence. These costs will need to be settled directly at the residence along with the required deposit.