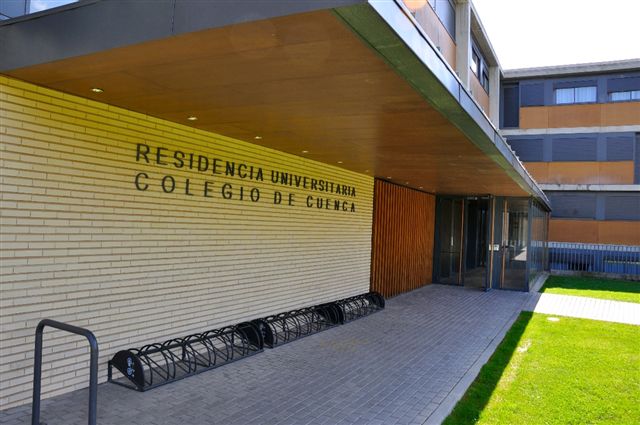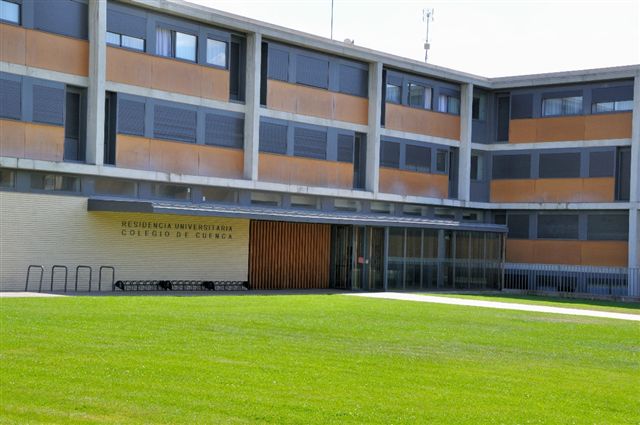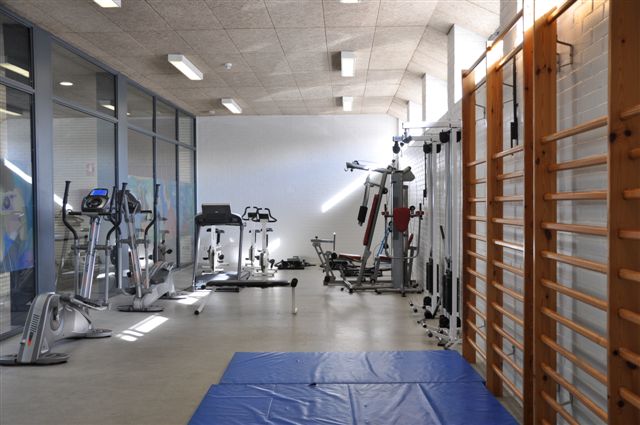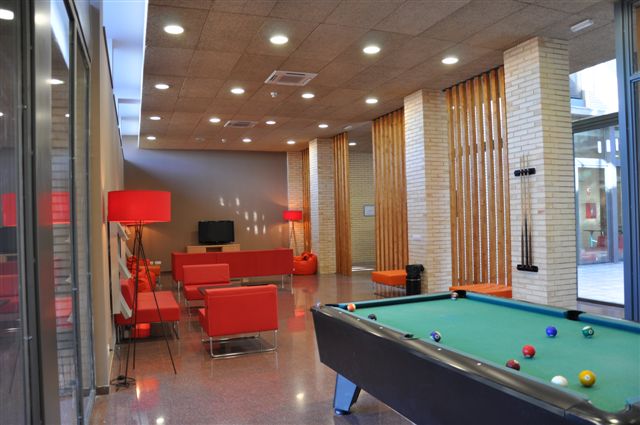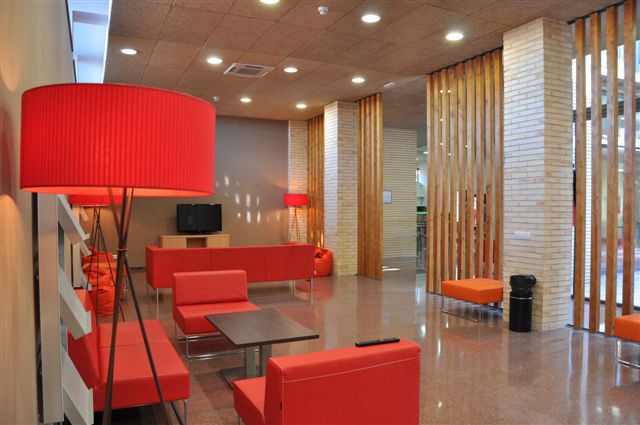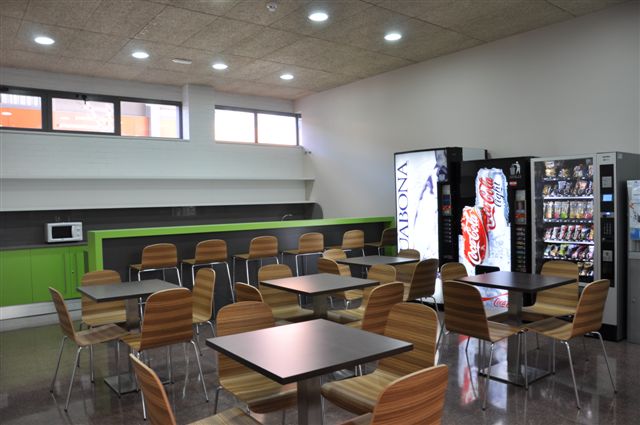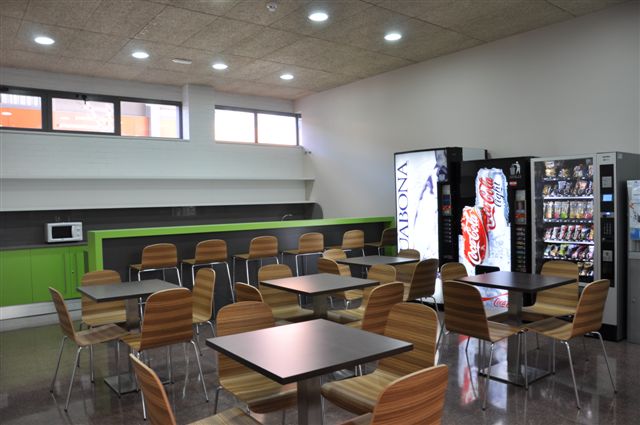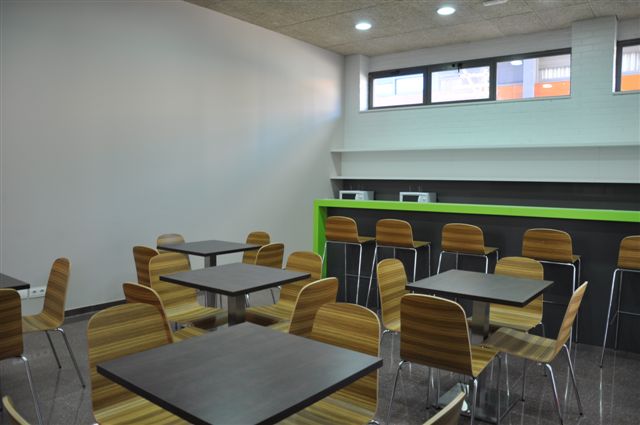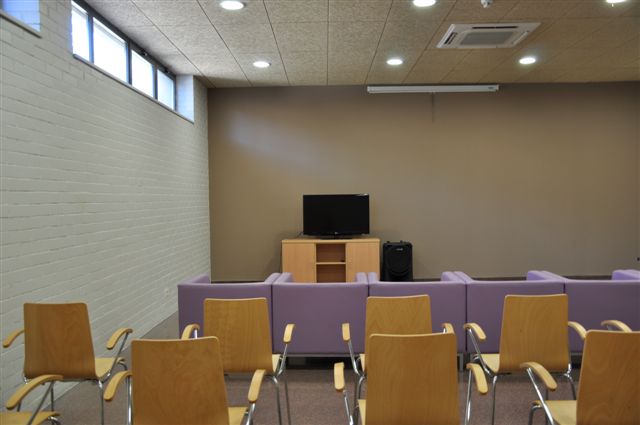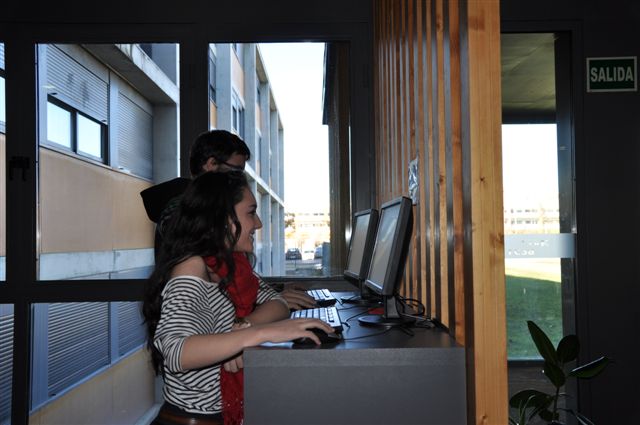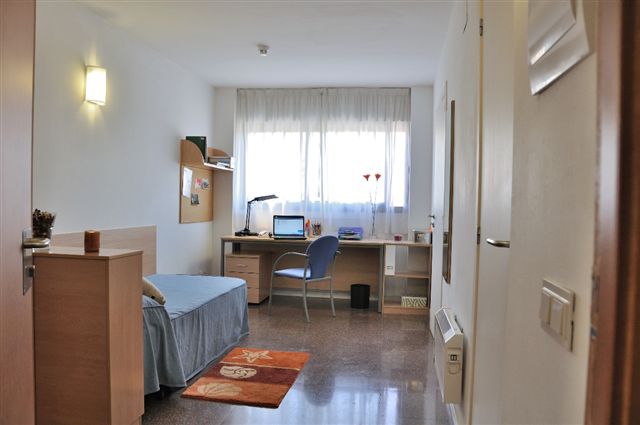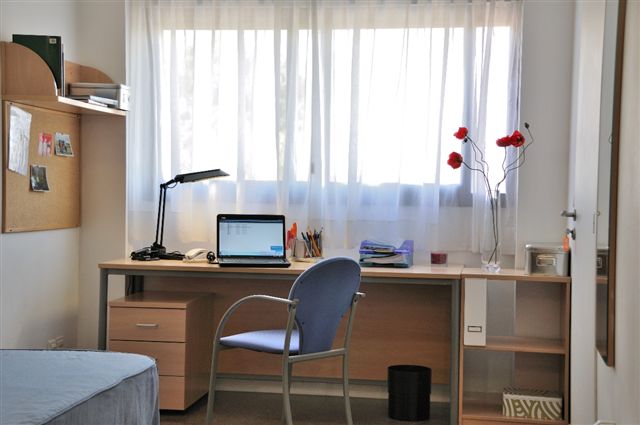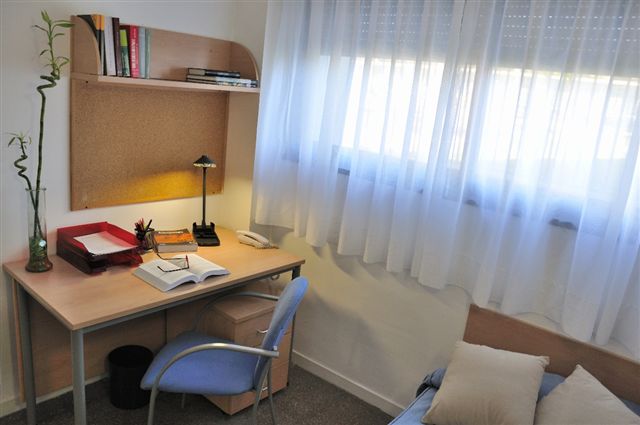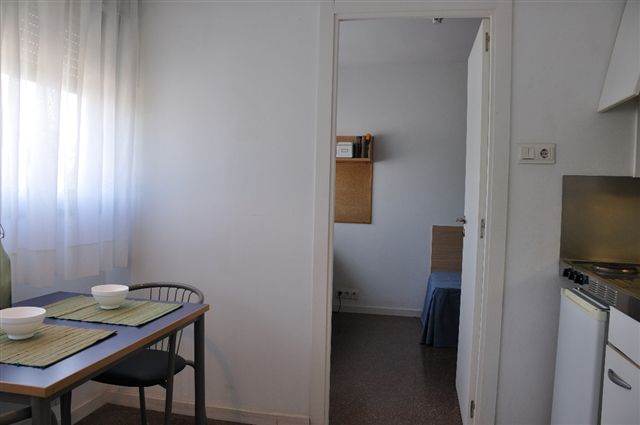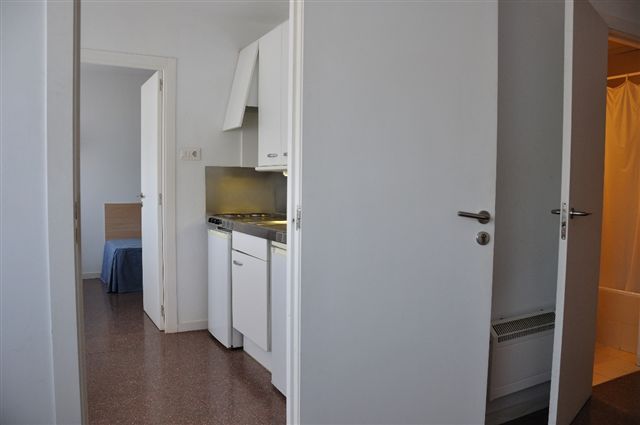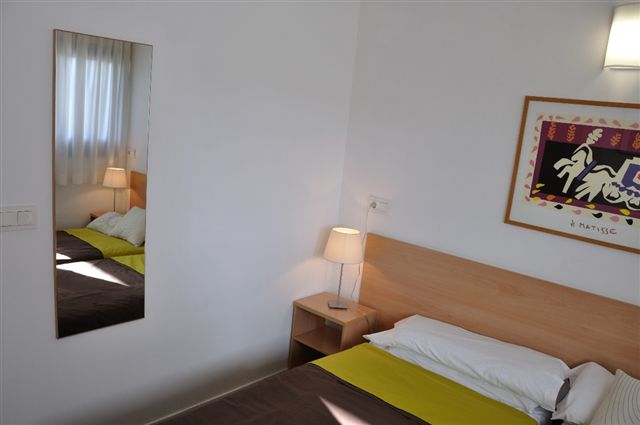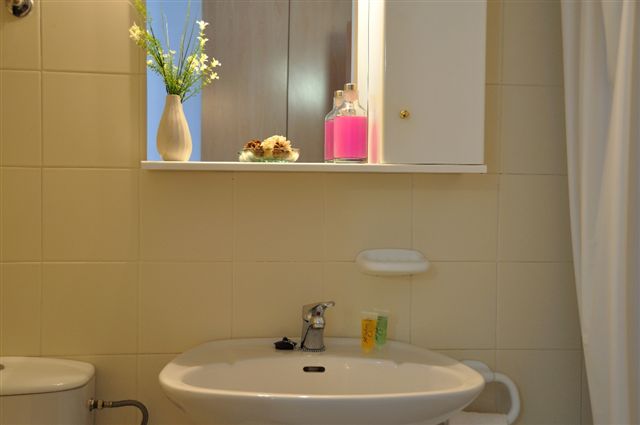 General Description
Colegio Cuenca is a modern residential halls which was added in 2001 and which is situated within the university campus of Miguel de Unamuno of the University of Salamanca, in front of the Law Faculty. It is located just half mile from the Historical and Artistic Ensemble of the city, a walk away from the most attractive touristic points.
The buildings of the residential halls include 344 places available for the students, so they have the choice between a small private room with their own bathroom and kitchen, and a wide private room with their own bathroom and a shared kitchen which is connected to a room of the same type. Both types of room all have access to the Internet and a phone extension, as well as being fully furnished and including kitchenware and cooking utensils.
There are numerous communal areas in the facilities, which are used both for recreation and study, as well as additional facilities such as a laundry room, cafeteria, and a screening room, amongst others.
In addition, the residential hall includes services such as a reception and maintenance service, as well as the loan of laptops, irons and other amenities, and optional services such as weekly cleaning and the loan of bed linen and towels (both subject to the contract).
Details
Location:

Located within the Miguel de Unamuno university campus, in front of the Law Faculty of USAL. It is a half mile away from the historical centre of Salamanca. (Map: Francisco Tomás y Valiente, s/n 37007 Salamanca.)

Guarantee Deposit:

The amount corresponding to a month and a half.

Accommodation Board:

Meals not included. It is possible to access the dining room at the Hernán Cortés residential halls and/or to cook in the rooms and the communal areas.

Additional Costs:

Consumption of supplies, to be paid at the end of the stay

Bed Linen and Towels:

SDelivery of weekly bed linen and towels subject to contract

Cultural and Sporting Activities:

Various cultural and sporting activities, voluntary and complimentary, organised by the residential halls and by the University of Salamanca.

Internet Access:

Wifi in all the communal areas
- Facilities and Communal Services
Reception and Concierge Service
Weekly Cleaning Service (optional)
Personal Mailbox
Air Conditioning
Laundry Room
Vending Machine
Gym
Study Rooms
Living Room
Leisure Rooms (Wii, TV, sofas and tables, billiards)
Free Parking
Cyber-corner with access to the Internet and a printer
Accommodation
The following table shows the prices for the rooms in this residence, for students wishing to register for the Semester Spanish language courses at Salamanca University. The dates exposed below are adapted to the starting dates of these courses and you can book several periods in case you will attend the course for more than one term.
Prices are valid from 01-Sep-2022 until 01-Sep-2023
Duration
Starting Dates
Single Room (shared kitchen) No meals
1 TERM

08 Jan 2023 to 18 Mar 2023

1581€

02 Apr 2023 to 17 Jun 2023

1741€

01 Oct 2023 to 16 Dec 2023

1741€
2 TERMS

08 Jan 2023 to 17 Jun 2023

3664€
The table below shows the prices for different rooms in this residence. They target those students who want to attend the Intensive Spanish courses and the Summer Spanish language courses. Prices are displayed depending on how many weeks the stay lasts, and it is posible to add extra weeks if required by the duration of these courses.
Prices are valid from 01-Sep-2022 until 01-Sep-2023
Weeks
2
3
4
5
6
7
8
Residence
Single Room (shared kitchen)
No meals
687€
687€
687€
802€
962€
1123€
1283€
Info prices
These rates include, phone line rental, Internet connection and full access to the public areas. These rates do not include the electricity supply of approximately 40.50€ that will need to settled upon departure, 14€ for the water supply, 30€ for the gas supply and any outbound calls made to numbers outside the residence. These costs will need to be settled directly at the residence along with the required deposit.
For stays shorter than one month, it will only be possible to book a single room with kitchen. The price includes weekly cleaning of the room (except kitchen), cost of electricity and water consumption and weekly towel and bedding service.